In-line Full Automatic X-ray Parts Counter IL-1000
The micro-focus X-ray tube of the X-ray inspection system can generate X-rays, penetrate the products you need to inspect, and then reach the flat panel detector. Finally the flat panel detector converts the X-rays into digital signals and displays them to you.
1. Working Principle
X-ray parts counter Working Principle
X-ray parts counter Operation Process
2.Artificial intelligence deep learning algorithm
Our counting software uses a powerful artificial intelligence deep learning algorithm. No need to bind components to algorithm, we use AI to automatically identify components and automatically apply algorithm. The algorithm can learn the counted component data, such as:
Aspect ratio

The angle of each corner of the component;

Slope between components from inside to outside;

Deformation of component images from the inside to the outside, etc.
As the number of components counting increases, the results become more and more accurate. When we need to count similar components, or larger trays, we can easily handle it.
3.Cloud database
Every Wellman X-ray counter can connect to our cloud database. The data and images of the machine will be uploaded to the cloud, and the machine will automatically download the latest database. Our engineers also optimize the algorithm in the background according to the images and data collected by each machine, and regularly update it to the database for customers.
Over time, the accuracy of counting will be closer to 100%, and the coverage of component types will become wider and wider. When a machine counts a new kind of component, if the data of this kind of component is stored in our database, our software can directly call the data, which brings users higher efficiency, accuracy and coverage.
4.Sample Images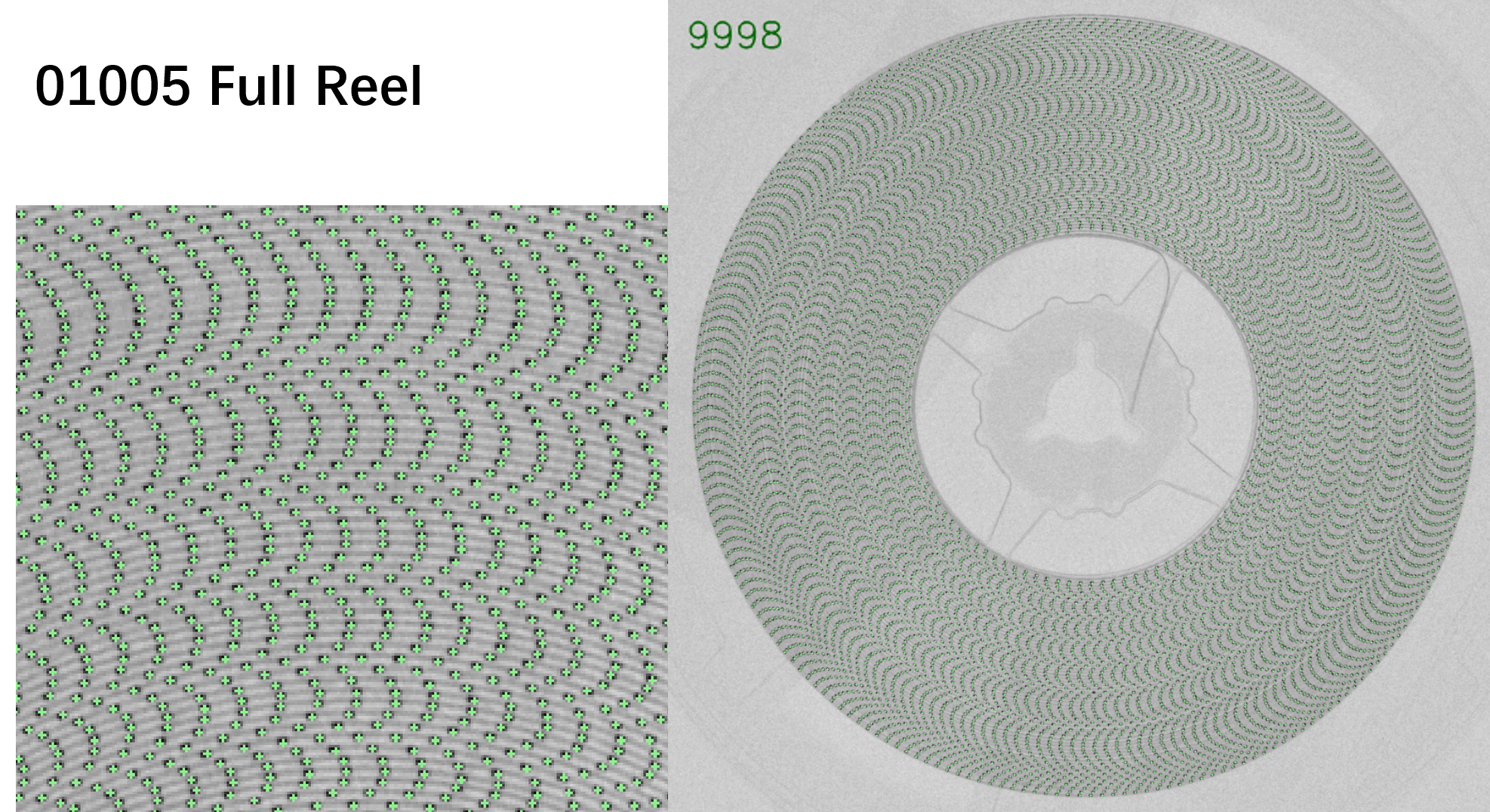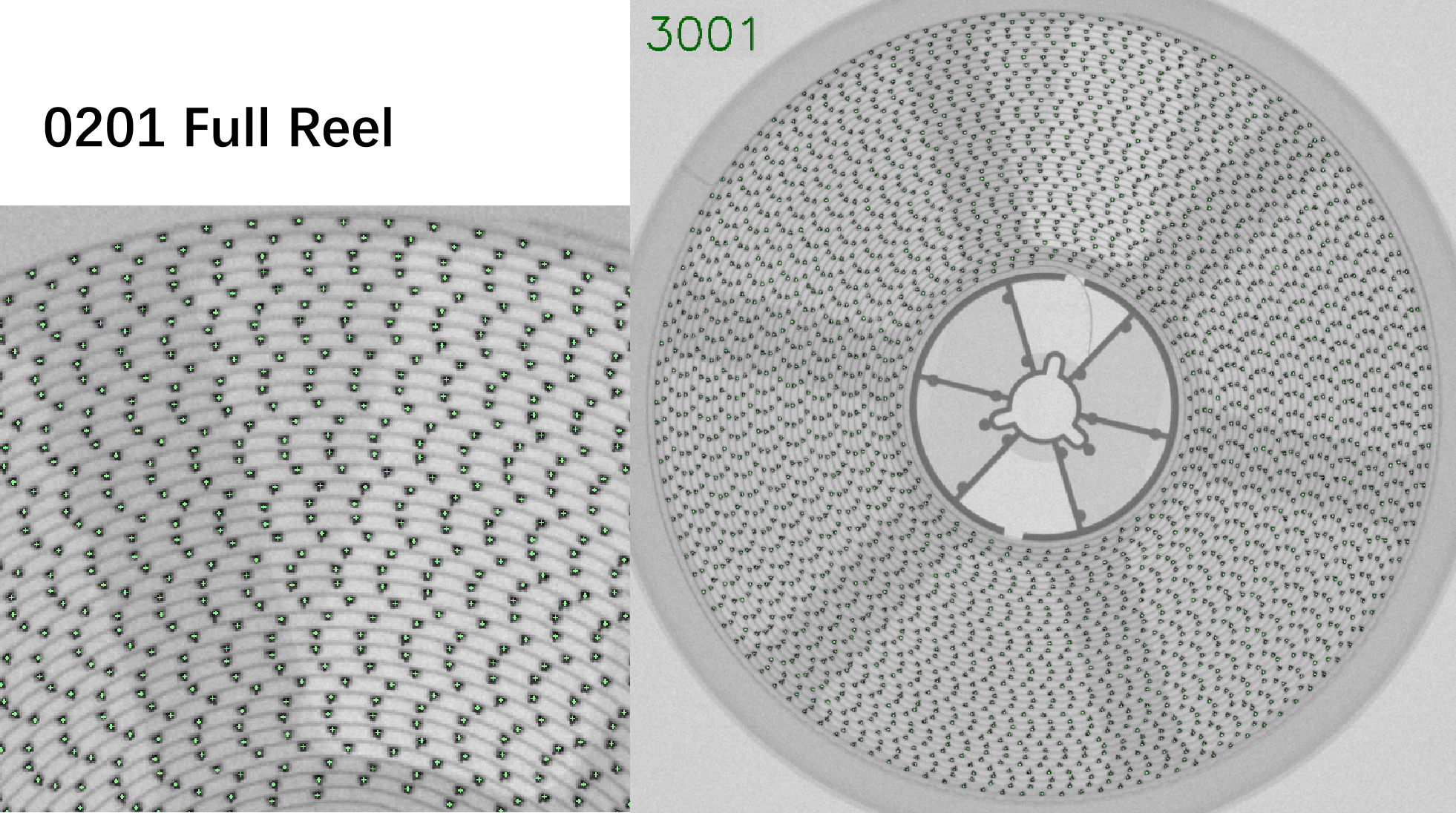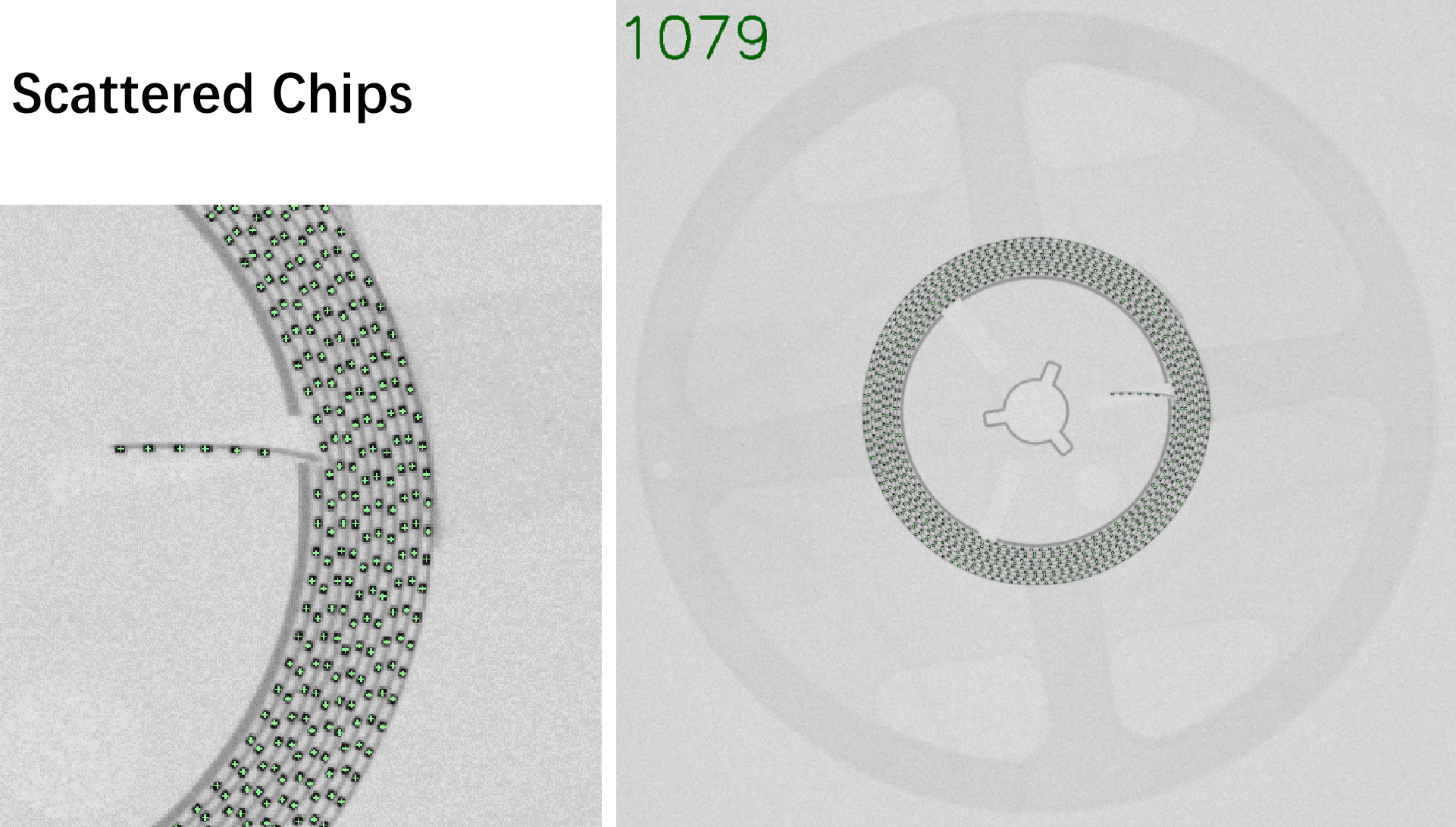 1. America Oxford 80kV X-ray tube, longer lifetime, maintenance-free.
2. IRay 17" super definition digital flat panel detector (FPD).
3. Ultrafast counting, each reel only needs about 10s.
4. Support max 17" (430mm) reel or tray with moisture barrier bags.
5. Permanently updated AI deep learning algorithm for free, support connecting MES, ERP, WMS, and other management systems.
6. No need to input the material in the factory in advance, direct use.
7. Compared with the traditional parts counter, it greatly improves the efficiency, accuracy, saves manpower and shortens the time of material delivery and warehousing.
8. Support work order number function and counting record query & statistics.
1.IL-1000 Hardware Parameters
X-ray source
Type
Integrated, microfocus
Brand
America Oxford
Max tube voltage
80kV
Max tube current
700μA
Focal spot size
30μm
Flat panel detector
Type
Super definition digital FPD
Brand
IRay
Effective area
427mm*427mm
Pixel size
139μm
Resolution
3072*3072
Reel/tray counting
Max size
17" (430mm)
Max thickness
88mm
Min parts size
01005
Speed
Appr. 10s
Accuracy
≥99.98%
Media type

Reel materials, tray materials with moisture-proof bag
Equipment
Dimensions
3000mm (L) * 2000mm (W) * 2000mm (H)
Weight
3000kg
Power supply
AC110-220V 50/60HZ
Max power
4800W
Industrial PC
I7-9700 CPU, 32G RAM, 256G SSD+4T HDD
Displayer
24" HDMI LCD
Management system connection
MES, ERP etc.
Workflow
Loading
After the reel vehicle is pushed in, the manipulator automatically loads, supporting 7 to 15 inches of reel
Max loading quantity
200 reels (7" with 8mm thickness)
Code scanning
Barcode and QR code.
Reel transfer
Automatic belt transfer
Labelling
Print material code and quantity automatically after counting.
Unloading
The manipulator automatically put into the reel vehicle
Safety
Radiation leakage
No leakage, international standard: ≤1μSv/h.
Back door safety interlock
Once users open the back door, X-ray tube will power off immediately. When the back door is open, users can't turn on the X-ray.
Emergency stop
In front of the operation position, press to power off.
2.IL-1000 Speed and Accuracy
| | | | | |
| --- | --- | --- | --- | --- |
| Reel size | Parts size | Quantity | Repeat Accuracy | Speed |
| 7" (180mm) | 01005 | 10000 | 99.98% | 9-10s |
| 7" (180mm) | 0201 | 10000 | 99.99% | 9-10s |
| 7" (180mm) | 0402 | 10000 | 99.99% | 9-10s |
| 7" (180mm) | 0603 | 5000 | 99.99% | 8-10s |
| 10" (254mm) | 1206 | 5000 | 99.99% | 9-10s |
| 15" (380mm) | 1206 | 10000 | 99.99% | 10-12s |