Microfocus X-ray Inspection System X6800A
The micro-focus X-ray tube of the X-ray inspection system can generate X-rays, penetrate the products you need to inspect, and then reach the flat panel detector. Finally the flat panel detector converts the X-rays into digital signals and displays them to you.
1. Working Principle
2. Application Example
BGA solder bridge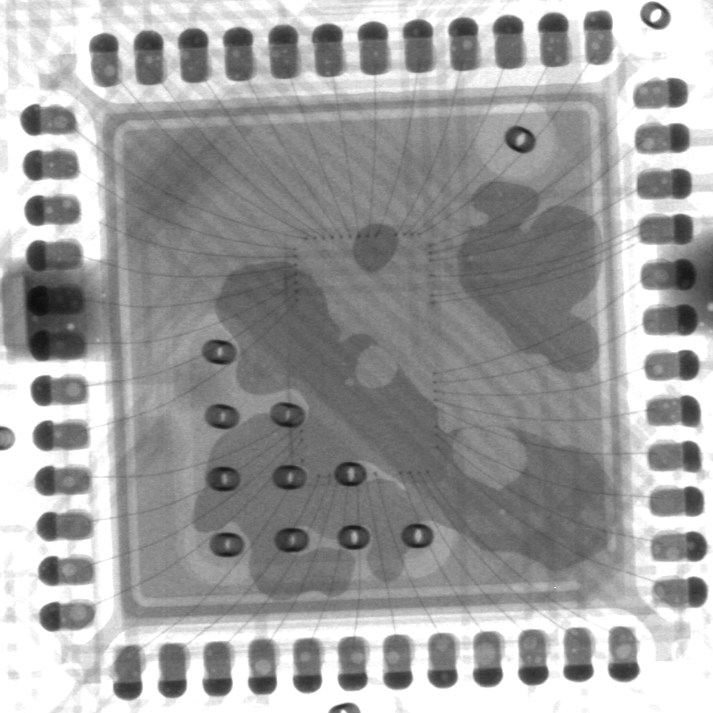 PCB QFN & gold wire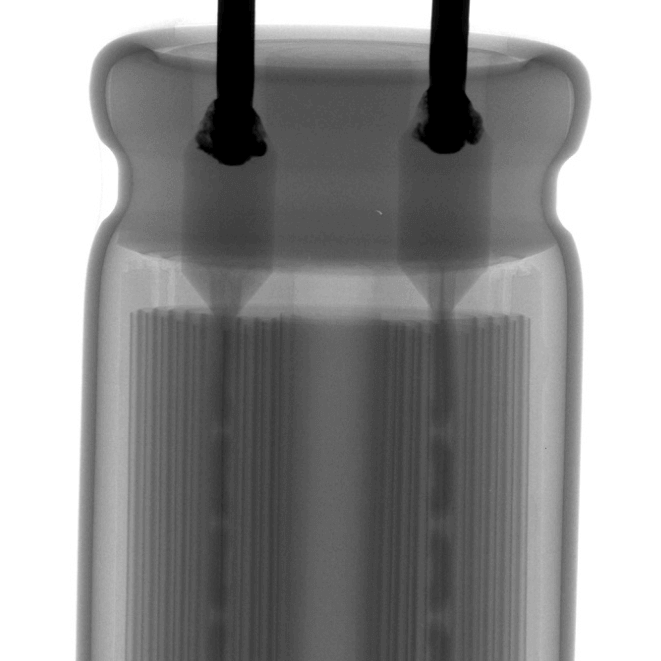 Capacitor
Semiconductor TSS
Diode
BGA solder voids
LED solder voids
Inductor crack
Fiberglass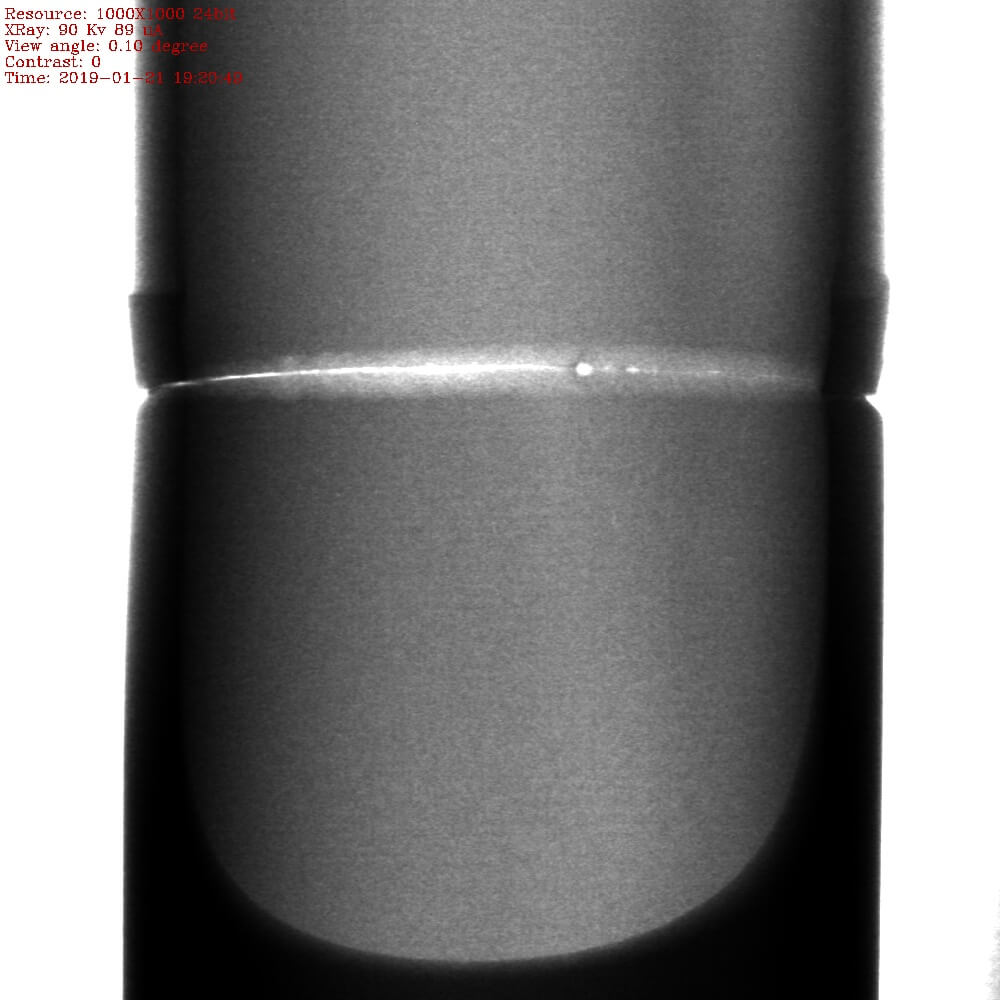 Steel pipe welding gap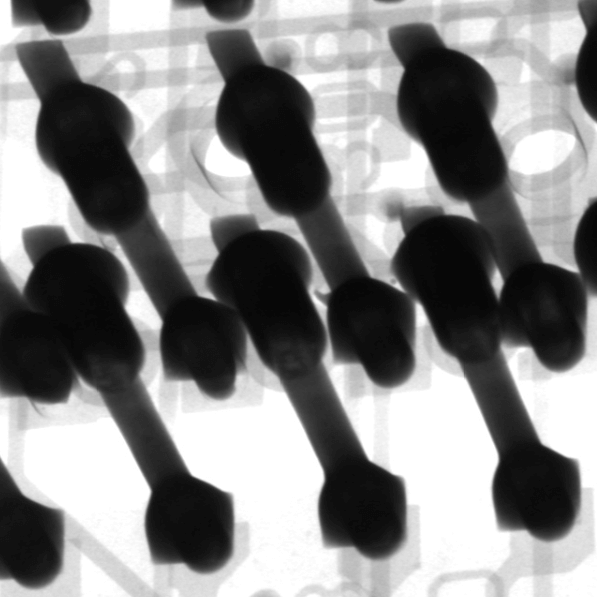 PCB through-hole
LED gold wire crack
Sensor
Cable crack
Automobile electronics
1. Japan Hamamatsu X-ray tube, the best closed type X-ray tube in the world, with the longest lifetime and maintenance-free.
2. New generation Korea Rayence HD digital flat panel detector (FPD), eliminate the image intensifier.
3. FPD instead of the table can tilt 60°, won't reduce the magnification.
4. Automatic navigation window, the table will move to where you click.
5. 530*530mm table with 10KG load capacity.
6. Speed adjustable 5 axis linkage system can keep the image central while tilting.
7. Can edit inspection procedures to achieve automated inspection in large quantities.
8. Easy to operate, can quickly find defects, only need 2 hours to train.
1. X6800A Hardware Parameters
X-ray source
Brand
Japan Hamamatsu
Type
Closed, microfocus
Max tube voltage
130kV
Max tube current
300μA
Focal spot size
5μm
Function
Auto preheat
Flat panel detector
Brand
Korea Rayence
Effective area
58mm*54mm
Pixel size
49.5μm
Resolution
1176*1104
Frame rate
30fps
Tiltable angle
60°
Table
Size
530mm*530mm
Detectable area
500mm*500mm
Max load
10kg
Equipment
Magnification
Geometry 200X, System 1500X
Inspection speed
Max 3.0s/point
Dimensions
1360mm (L) * 1365mm (W) * 1630mm (H)
Weight
1350kg
Power supply
AC110-220V 50/60HZ
Max power
1500W
Industrial PC
I3-7100 CPU, 4G RAM, 240GB SSD
Displayer
24" HDMI LCD
Safety
Radiation leakage
No leakage, international standard: ≤1μSv/h
Lead glass observation window
Transparent lead glass window shields radiation to observe the inner status.
Window and back door safety interlock
Once users open the window or back door, X-ray tube will power off immediately. When the window or back door is open, users can't turn on the X-ray.
Electromagnetic safety switch
Lock once the X-ray is on, users can't open the observation window.
Emergency stop
Next to the operation position, press to power off.
Tube protection
User can't leave the software to if you don't close the X-ray tube.